Supporting Graduate Students' Academic and Professional Success
After Grad: Academic Pathways Week is a week full of panels and workshops designed to promote preparation and success across your academic career, both in graduate school and as a possible future faculty member. Feel free to register for only one or all of the sessions. 
The sessions will be held on Zoom, and the Zoom links will be shared with you the day before the session(s) for which you register. 
Registrations are now closed.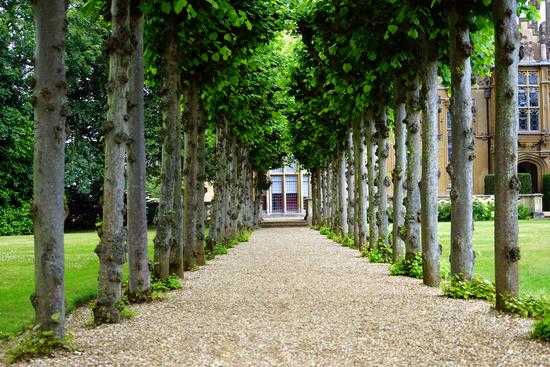 Monday, November 16, 2020 |  3 - 4:20pm
UCR Faculty Panel
This panel consists of speakers who have all been recently hired at UCR. The panelists will discuss navigating an academic job search, the application process, job talks, and interviews. Attend to become a well-informed and better prepared candidate on the competitive academic job market.
Our faculty panelists are Dr. Eloísa Grifo (Mathematics), Dr. Jorge Leal (History), Dr. Stephanie Moore (Graduate School of Education), and Dr. Elaheh Sadredini (Computer Science & Engineering). 
Tuesday, November 17, 2020 | 11 - 11:50am
An Introduction to Academic Cover Letters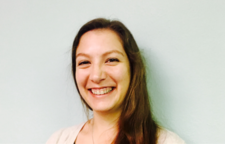 Join Christina Trujillo, the Coordinator of the UCR Graduate Writing Center, to learn the basics of effective academic cover letters and how you can better market your academic skills to a hiring committee. Make your cover letter stand out!
Speaker's bio: Christina received her BA in Literature with a concentration in creative writing from UC Santa Cruz (go banana slugs!). She then went on to grad school to get an MFA in Creative Writing at Sarah Lawrence College, a small liberal arts school in New York. While there, she had one of her first opportunities to teach writing, and she loved it. She then went on to teach writing at SUNY Purchase and also worked in their learning center. Christina has loved writing since she was a kid – both as an imaginative act but also as a collaboration, working with others to help understand their points of view better.
Tuesday, November 17, 2020 | 2 - 2:50pm
Advanced Academic Cover Letter Clinic
Bring the announcements for any jobs you are applying to and a draft of your cover letter; work with Graduate Writing Center consultants to tailor your cover letter to fit specific positions. Space is limited, so please sign up early to reserve your spot.
Wednesday, November 18, 2020 | 10 - 11:20am
Keynote Address by Dr. Shardé M. Davis: #BlackintheIvory: Amplifying the Voices of Blackademic TruthTellers About Anti-Black Racism 
Dr. Shardé Davis, an Assistant Professor at the Department of Communication in University of Connecticut and the creator of #BlackintheIvory, will be joining us for a keynote address titled "#BlackintheIvory: Amplifying the Voices of Blackademic TruthTellers About Anti-Black Racism."
A Black professor is walking down the hallway and mistaken for a custodial staff person. A Black student is told that she only received her medical scholarship because of her race. A Black research scientist is physically blocked from the university mail room, and the police are called, even though she has her university ID on her. In June 2020, Dr. Shardé Davis created a Twitter hashtag #BlackintheIvory to document the racism experienced by Blackademics. Thousands used the hashtag on various social media platforms to share their stories, demonstrating that racism in the academy knew no disciplinary bounds. Indeed, Blackademics at all career points and across multiple decades have encountered systemic racism in the academy. While there are ways in which racism has changed, in many respects it remains the same.
In this keynote address, Dr. Shardé M. Davis will discuss the concurrent struggles and triumphs of being Black in the Ivory and how Blackademics (faculty and graduate students) can stand in our right as "truth tellers" to talk back and resist the racist systems that have historically oppressed us. When Blackademics tell our truth it has the possibility of empowering us all, yet this empowerment comes with great risk, institutionalized exploitation, and conspicuous consumption of our narratives. The benefits and costs are intricately connected and must be discussed as such. Dr. Davis will also offer personal accounts of how truth telling has unfolded in her life and how she has named, maneuvered, confronted, and resisted the problematic systems that are embedded within the academy. 
By the end of this talk, Dr. Davis will demonstrate the various ways that racism eats its way through the ivory tower and offer prescriptions about how academic institutions—and its individual members—might make lasting change. 
Speaker's bio: Dr. Shardé M. Davis is an Assistant Professor in the Department of Communication at the University of Connecticut. Her research examines the way Black women leverage communication in the sistah circle to invoke collective identity, erect and fortify the boundaries around their homeplace, and backfill the necessary resources to return to white/male dominant spaces in American society. These ideas have been published in over 30 peer-refereed articles and invited book chapters, and are best represented in her theory, The Strong Black Woman Collective. Her research was formally recognized with the 2018 American Postdoctoral Fellowship from the American Association of University Women and the 2019 Ford Foundation Postdoctoral Fellowship, as well as over 40 awards and honors. She is involved in various professional communities around the nation, and her service includes serving as the Chair of the African American Communication and Culture Division (AACCD) of the National Communication Association. Aside from her academic pursuits, Dr. Davis volunteers her time to organizations and non-profits that support the overall livelihood of Black women and other people of color in the greater Hartford community.
*The funding for Dr. Shardé Davis' keynote address is provided by UC-HSI Doctoral Diversity Initiative President's Pre-Professoriate Fund. 
Wednesday, November 18, 2020 | 3 - 4pm
Coffee Social
This session will be hosted by GradSuccess and the Graduate Student Writing Center. Join us for a virtual coffee social to check in and talk to Graduate Writing Center staff to find out how they can help you with your academic job application materials, such as your CV, cover letter, diversity statement, research statement, and so on.
Thursday, November 19, 2020 | 1 - 1:50pm
Academic Job Searches in the Age of COVID: Discovering Opportunities in the Crisis
Being in the academic job market during a pandemic and an economic downturn does not have to be all doom and gloom. Join our guest speaker, Dr. Christine Kelly, Director of the Career Development Office at Claremont Graduate University, to learn how to strategize your academic job search.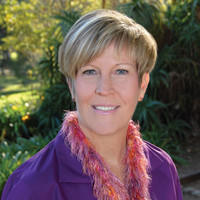 Speaker's bio: Christine received her PhD in Communication from Purdue University. She taught communication for 16 years at state universities, a community college and small private liberal arts colleges. She made a career transition in 2008 when she became the Career Consultant for Graduate Students at the University of California, Irvine. In December 2014 she became the Director of Career Development at Claremont Graduate University where she is realizing her vision to integrate career and professional development into the fabric of graduate education. She's Past-President of the Graduate Career Consortium (GCC), the professional association for practitioners who work in career and professional development for PhDs and Postdoctoral scholars. She writes articles on career and professional development for several publications and is a contributing author to the Carpe Careers column in Inside Higher Ed. and will co-author a chapter on assessment in the upcoming book "A Practitioner's Guide to Supporting Graduate and Professional Students."
Five copies of the book The Academic Job Search Handbook by Julia Miller Vick, Jennifer S. Furlong, Rosanne Lurie will be raffled among attendees of Dr. Kelly's session.
Friday, November 20, 2020 | 1 - 2:20pm
UCR Postdocs Panel
Post-doctoral positions are becoming increasingly important to stay competitive on the academic job market. This panel invites UCR post-doctoral fellows to share thoughts about how these positions may fit into a larger academic career trajectory and to discuss experiences around the search and application process, position requirements, and time management.
Our postdoc panelists are Dr. Lewis Hun (Entomology), Dr. Kiranmayi Mangalgiri (Chemical and Environmental Engineering), Dr. Huong Nguyen (History), and Dr. Andrea Polonijo (School of Medicine).