Supporting Graduate Students' Academic and Professional Success
After Grad: Academic Pathways Week is a week full of panels and workshops designed to promote preparation and success across your academic career, both in graduate school and as a possible future faculty member. In Fall 2021, it will be held between November 1st and 5th, 2021. If you have any questions, email gradsuccess@ucr.edu.
Registrations are now closed. 
Access Session Recordings Here
**At the end of each session, a gift card will be raffled among attendees. Each attendee can win a gift card only once.**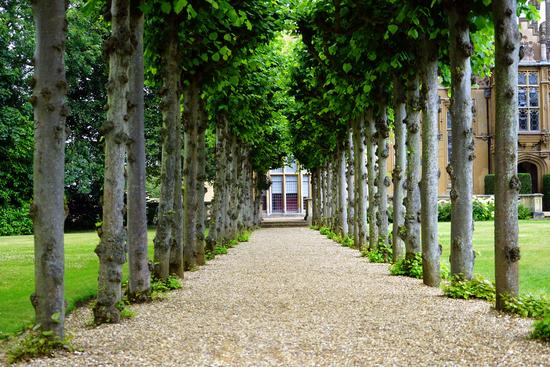 Monday, November 1, 2021 | 2 - 3:30 pm | Zoom
First-Generation Faculty Keynote Panel
Join us to meet two first-generation students-turned-faculty members and hear about their story, path they have taken on the way to become successful faculty members, and their experiences in academia. Our keynote panelists are Dr. Catherine Ramírez, Professor in Latin American & Latino Studies at UC Santa Cruz, and Dr. Olivia Graeve, Professor in Mechanical and Aerospace Engineering at UC San Diego. The panel will be moderated by Dr. Flip Tanedo, Assistant Professor in Physics & Astronomy at UC Riverside. 
This session will be held virtually on Zoom. 
Speaker Bios: 
Prof. Olivia A. Graeve joined the University of California San Diego in 2012 and is currently Professor in the Department of Mechanical and Aerospace Engineering and Director of the CaliBaja Center for Resilient Materials and Systems.  She holds a Ph.D. in Materials Science and Engineering (2001) from the University of California, Davis, and a Bachelor of Science degree in Structural Engineering (1995) from the University of California San Diego.  Her area of research focuses on the design and processing of new materials for extreme environments, including extremes of temperature, pressure, and radiation.  Prof. Graeve has been involved in many activities related to the recruitment and retention of women and Hispanic students in science and engineering and has received several prestigious awards including the Presidential Award for Excellence in Science, Mathematics and Engineering Mentoring in 2020.  She has been inducted into the Tijuana Walk of Fame (2014), the Mexican Academy of Engineering (2016), the Mexican Academy of Sciences (2019), and has been named Fellow of the American Ceramic Society (2017).
Prof. Catherine S. Ramírez, chair of the Latin American and Latino Studies department at the University of California, Santa Cruz, is a scholar of Mexican American history; race, migration, and citizenship; Latinx literature and visual culture; comparative ethnic studies; gender studies; and speculative fiction. She is the author of Assimilation: An Alternative History and The Woman in the Zoot Suit: Gender, Nationalism, and the Cultural Politics of Memory and she is a co-editor of Precarity and Belonging: Labor, Migration, and Noncitizenship. She has also written for the New York Times, The Atlantic, Public Books, and Boom California. From 2013 until 2018, she directed the Chicano Latino Research Center (now the Research Center for the Americas) at UC Santa Cruz.
Professor Ramírez has been awarded fellowships from the Ford Foundation and the Center for Advanced Study in the Behavioral Sciences at Stanford University; UC Santa Cruz's inaugural Andrew W. Mellon Foundation grant for a John E. Sawyer Seminar on the Comparative Study of Cultures; and UC Santa Cruz's Excellence in Teaching Award.
A first-generation college graduate and former Pell grant recipient, Professor Ramírez holds a PhD in Ethnic Studies and a BA in English from the University of California, Berkeley. She is originally from Monterey Park, California, and has lived in Seoul and Madrid. She enjoys travel, photography, flamenco, cooking, and shopping in thrift stores.
Dr. Flip Tanedo is an Assistant Professor in Physics & Astronomy at UC Riverside. Flip spends his time thinking about dark matter. His work in theoretical particle physics focuses on new forces can be discovered in the laboratory and in the cosmos. He grew up in Los Angeles and fell in love with physics after reading The Physics of Star Trek. This carried into degrees in mathematics and physics at Stanford, Cambridge, Durham, and a Ph.D at Cornell. After a Chancellor's Postdoctoral Fellowship at UC Irvine, he is currently an assistant professor  at UC Riverside where he is known for being covered in chalk dust after a long day's work.
** The funding for Dr. Ramirez and Dr. Graeve keynote address is provided by UC-HSI Doctoral Diversity Initiative President's Pre-Professoriate Fund.
Tuesday, November 2, 2021 | 10:30 am - 12:00 pm | Zoom
UCR New Faculty Panel
This panel consists of speakers who have all been recently hired at UCR. The panelists will discuss navigating an academic job search, the application process, job talks, and interviews. Attend to become a well-informed and better prepared candidate on the competitive academic job market.
The panelists will be speaking in HUB 355. The session will be broadcasted on Zoom for attendees who cannot join us in-person. 
Our faculty panelists are Dr. Maria Ninova (Biochemistry), Dr. Jonathan Realmuto (Mechanical Engineering), Dr. Natalie Zlebnik (Biomedical Sciences), and Dr. Jasmin Young (Ethnic Studies). 
Tuesday, November 2, 2021 | 3 - 4 pm | Zoom
Interviewing for Faculty Positions
Join Dr. Annika Speer, Professor of Teaching, Theatre, Film, and Digital Production at UCR Theatre Department, in this workshop to learn tips for presenting yourself well during both in-person and virtual interviews. 
Speaker's bio: Dr. Speer earned her BFA in Theatre at University of Colorado Boulder. She then went on to earn her MA in Dramatic Arts and her PhD in Theatre Studies with doctoral emphasis in Feminist Studies at the University of California, Santa Barbara. She joined UCR in 2015 and is now a Professor of Teaching, Theatre, Film, and Digital Production at UCR Theatre Department. 
Wednesday, November 3, 2021 | 11 am - 12 pm | Zoom
An Introduction to Academic Cover Letters
Join Alexis Smith, the Coordinator of the UCR Graduate Writing Center, to learn the basics of effective academic cover letters and how you can better market your academic skills to a hiring committee. Make your cover letter stand out!
Speaker's bio: Alexis has over six years of experience supporting graduate students in writing center contexts, first as a peer tutor and then as an administrator. After completing her BA in English and Anthropology at West Virginia University, Alexis went on to complete an MA in Applied Linguistics/TESOL at the University of Alabama. In addition to tutoring and teaching second language writing courses at UA, she also spent a year teaching English composition at Sias International University in Xinzheng, Henan, China. Most recently, Alexis worked with graduate students and multilingual writers at the Texas A&M University Writing Center. 
Thursday, November 4, 2021 | 1 - 2:30 pm | Zoom
UCR Postdocs Panel
Post-doctoral positions are becoming increasingly important to stay competitive on the academic job market. This panel invites UCR post-doctoral fellows to share thoughts about how these positions may fit into a larger academic career trajectory and to discuss experiences around the search and application process, position requirements, and time management.
Our postdoc panelists are Dr. Nina Yuan (Biomedical Sciences), Dr. Fuad Jamour (Computer Science & Engineering), Dr. Keely Brown (Botany and Plant Sciences), and Dr. Melina Packer (Gender and Sexuality Studies).  
Thursday, November 4, 2021 | 4 - 5 pm | Zoom
Advanced Academic Cover Letter Clinic
Bring the announcements for any jobs you are applying to and a draft of your cover letter; work with Graduate Writing Center consultants to tailor your cover letter to fit specific positions. Space is limited, so please sign up early to reserve your spot.