Supporting Graduate Students' Academic and Professional Success
Career Pathways Week: Teaching
Career Pathways Week: Teaching is a week of events devoted to your future in a teaching-focused career. In Spring 2024, we are planning in-person and remote events. Zoom links will be sent the day before the session(s) for which students register. Please register before 4:30pm at least one day before the session if you would like to attend. See below for the schedule and registration information.
IMPORTANT: If you are attending the Teaching Development Track in order to apply for the University Teaching Certificate program, you must register for and attend all sessions in that track. These sessions have been marked as *Teaching Development Track.
 **After each session, except the Clinic and the ones on the Teaching Development Track, there will be a raffle for a gift card. Participants can win and receive a gift card only once during the week.**
Content below is for informational purposes.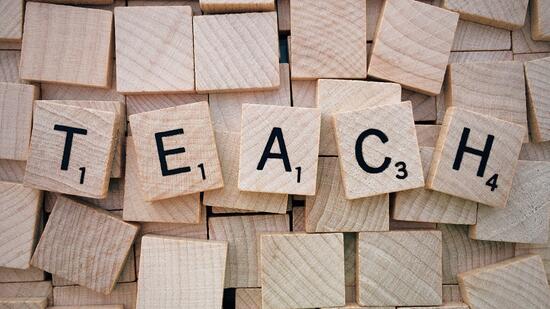 Monday, May 8, 2023 | 11:00 - 11:50am | Keynote Address with Dr. Kristi Woods
Dr. Kristi Woods, Dean of Instruction (Languages, Humanities, and Social Science) at Riverside City College, will talk about what teaching looks like at a California community college. 
Speaker Bio:
Kristi Woods is currently the Dean of Instruction, Division of Languages, Humanities and Social Sciences at Riverside City College (RCC) in Riverside, California. She is also a tenured Professor of History and Ethnic Studies and has been at RCC since 1997. Dr. Woods attended the University of Massachusetts at Amherst and Pasadena City College before transferring to, and graduating with, a bachelor's degree in broadcast journalism from the University of Southern California (USC). This is not an uncommon path to the attainment of a bachelor's degree for many students in California Community Colleges.
Dr. Woods also earned both Master's and Doctoral degrees in US History at USC. Dr. Woods' dissertation is titled, Be Vigorous, but Not Brutal, and is about the history of the Los Angeles Police Department and its interactions the local political structure and with the Black community in Los Angeles during the World War II era.
While Dr. Woods misses the classroom, her work as an administrator allows her to be an advocate for student equity and success, diversity in faculty hiring, and envisioning transformational 21st century educational policies and practices across the college. Being mindful of looking at new educational initiatives through an inquisitive socio-historical lends is very helpful for this lifelong educator.
Monday, May 8, 2023 | 12:00 - 12:50pm | Gaming in Education
*Teaching Development Track
In this presentation, you will learn about how to incorporate different types of gaming in your teaching to increase student motivation and engagement. You will have a chance to try out an educational game and develop your own. We will hold a Q&A session following the presentation and activities.
Presented by Angela Avitua and Corinne Tam.
Monday, May 8, 2023 | 1:00 - 1:50pm | How to Integrate Mindfulness in the Classroom
*Teaching Development Track
What is mindfulness and what are the pros and cons of mindfulness on teaching and learning? Come join us and find out!
Presented by Jean Guo and Stephen Moore.
Monday, May 8, 2023 | 3:00 - 3:50pm | Mentoring Students Interested in Pursuing Graduate School
*Teaching Development Track
This session will explore university instructors' roles in supporting undergraduates who consider graduate school to be an important part of their career journeys.
Presented by Briana Savage and Eric Davidson.
Tuesday, May 9, 2023 | 10:00 - 11:20am | Getting Hired: CSUs and Community Colleges Panel
Interested in working at a California State University or a Community College? Come listen to panelists as they share their experiences and advice on creating competitive applications as well as their experience in their current positions.
Maricela Maldonado (PhD), Assistant Professor in Biomedical Engineering at Cal State Long Beach
Judit Gutierrez (PhD), Assistant Professor in Modern Languages and Literatures at Cal State Fullerton
Scott Hernandez (MFA), Associate Professor in Film, TV and Video Production at Riverside City College
Alexander Natale (PhD), Professor in Physics at Santa Ana College
Wednesday, May 10, 2023 | 10:00 - 10:50am | Teaching Statement Workshop
Faculty job postings usually ask for teaching philosophy statements. Discover the general principles and strategies for drafting a teaching philosophy statement, and learn how to tailor them to reflect differing contexts and criteria. Join Lauren Hammond, Lead Consultant of the Graduate Writing Center for this workshop.
Wednesday, May 10, 2023 | 11:00 - 11:50am | Large Language Model AI in Education
*Teaching Development Track
In this presentation we will share some thoughts and experiences with LLM and aim to answer: What is it? How can it be used in teaching? What does it mean for the future of teaching?
Presented by Kristoffer S. Ekroll and Jessica Wu-Woods.
Thursday, May 11, 2023 | 1:00 - 1:50pm | Teaching Statement Clinic
Work directly with Graduate Writing Center Consultants to have your teaching philosophy statement reviewed, and make yourself a compelling job candidate.
NOTE: If you sign up for and then miss the clinic without canceling it by 9am on Wednesday, May 10th it will count as a missed writing consultation in the Graduate Writing Center.
If you have any questions, email the GSRC Program Specialist at jason.chou@ucr.edu.