Supporting Graduate Students' Academic and Professional Success
The 2022 Teaching Careers Week has ended. To access videos for each session, please visit our Workshop Recordings page. Special thanks to all the speakers and participants in the 2022 Teaching Careers Week.The content below is for informational purposes only.
Teaching Careers Week is a week of events devoted to your future in a teaching-focused career. This Spring, these events will be offered virtually on Zoom between May 2nd and 6th. See below for the schedule and registration information.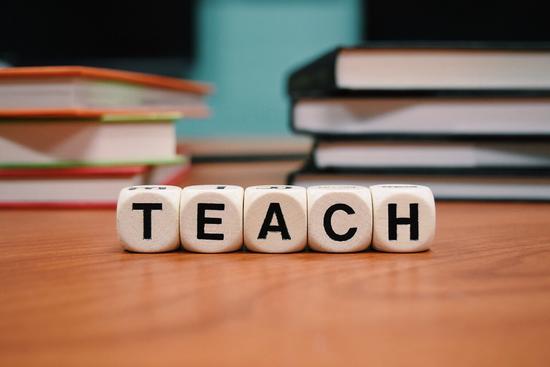 Monday, May 2, 2022 | 10:00 – 10:50am | Memorization and Learning Techniques
*Teaching Development Track
How do you teach so that knowledge is retained beyond finals week? To answer this question, the presenters will use interactive examples to explore strategies for active learning from both a STEM and Humanities perspective. Then, they will describe assessment types that emphasize comprehension over rote memorization. This workshop will be presented by Amy Spencer (Art History) and Annika Rose-Person (Evolution, Ecology & Organismal Biology).
Monday, May 2, 2022 | 1:00 – 2:30pm | Keynote Address: Beyond "Sage on the Stage" and "Guide on the Side": The Power of an Authentic Teaching Narrative 
In this interactive/workshop-style keynote address, Professor Barbara Junisbai will provide participants with a novel framework for thinking metaphorically about their identities as future faculty. While many of us may be familiar with the metaphors "sage on the stage" and "guide on the side," Barbara argues that these offer limited conceptions of what we do and who we are as educators. In fact, we can enlist a much wider (and richer) range of metaphors to authentically capture who we are as human beings, community members, teachers, mentors, and scholars. Thinking metaphorically about our identities and what we bring to the craft of education has multiple benefits. First, it empowers instructors at all levels of experience. More advanced instructors can use metaphors to articulate who they are and what makes them unique as teachers--which is vital to crafting strong teaching statements for the job market. Novice instructors can apply metaphors to envision their teaching style and ground their pedagogical choices. Overall, thinking metaphorically is a powerful exercise available to all instructors; its power lies in the focus on our dreams, our creativity, our resilience, and the unique contributions that only we can make. 
Speaker bio:
Barbara Junisbai, PhD is a faculty member in one of Pitzer College's most popular majors, Organizational Studies. Drawing on insights from her research on authoritarianism and her experiences teaching in authoritarian settings, Professor Junisbai is committed to creating liberatory teaching and learning spaces. Irrespective of content, her courses emphasize self-reflection, interdependence, and organizational imagination.
Tuesday, May 3, 2022 | 10:00 - 10:50am | Using Community of Inquiry Framework to Design Online and In-Person Courses 
*Teaching Development Track
This workshop will show you how to design an online or in-person course with the Community of Inquiry (COI) Framework. The COI framework incorporates unique individual experiences in a collaborative way to enhance deep learning through social, cognitive, and teaching presence. This workshop will be presented by Hea Jin Hong (Biochemistry and Molecular Biology) and Songling Chen (Education).
Tuesday, May 3, 2022 | 11:00 am – 12:30pm | Getting Hired: CSUs and Community Colleges Panel 
Interested in working at a California State University or a Community College? Come listen to panelists as they share their experiences and advice on creating competitive applications as well as their experience in their current positions. 
Dr. Kyla Rankin, Professor in Psychology at Moreno Valley College.
Dr. Greg Barding, Assistant Professor in Chemistry and Biochemistry at California State Polytechnic University, Pomona.
Dr. Flavia Ruzi, Assistant Professor in English at Orange Coast College.
Dr. Sophea Seng, Assistant Professor in Asian American Studies at California State University, Long Beach.
Tuesday, May 3, 2022 | 12:00 – 12:50pm | Interdisciplinary Approaches and Techniques for College Classrooms 
*Teaching Development Track
This interactive presentation will focus on various Interdisciplinary Studies methods and activities that TAs can integrate into their classrooms to help students break away from the traditional silo perspective and develop a balance between creative, analytical, and practical thinking. This workshop will be presented by Robyn Johnson (English) & Claire Whitaker (Plant Biology).
Tuesday, May 3, 2022 | 3:00 – 4:00pm | Diversity Statement Workshop 
Faculty job postings increasingly ask for diversity statements allowing applicants to explain their distinct experiences and commitment. Discover the general principles and strategies for drafting an effective diversity statement, learn how to tailor them to reflect differing contexts and criteria. Join Alexis Smith, Coordinator of Graduate Writing Center, for this workshop. 
Wednesday, May 4, 2022 | 11:00-11:50am | Incorporating Field Trips and Research into Undergraduate Courses
*Teaching Development Track
This presentation will be discussing best practices for incorporating field trips and research into undergraduate courses. What are the benefits - and the barriers - to successfully implementing these active learning activities? Find out in this interactive presentation! This workshop will be presented by Elisa Henderson (Evolution, Ecology & Organismal Biology) and Meg Kargul (Plant Biology). 
Wednesday, May 4, 2022 | 3:00 – 4:00pm | Graduate Coffee Social with the University Teaching Certificate Program
Want to connect with fellow grad students and the GradSuccess staff? The Teaching Assistant Development Program (TADP) has an array of resources to support your pedagogy and is sponsoring this week's Graduate Student Coffee Social . Find out more about their workshops, recordings, and the University Teaching Certificate program while you enjoy free coffee, tea, and snacks. The Coffee Social is held in person in Spieth Courtyard, please bring your student ID. 
Thursday, May 5, 2022 | 12:00-12:50pm | Community Building in the Classroom 
*Teaching Development Track
This interactive presentation unpacks the importance of community building in the classroom and its connection to student engagement. The presenters will share strategies for creating a foundation of connection and offer specific practices to build community among students over time. This workshop will be presented by Jamiela Kokash (Neuroscience), Judy Zhu (Education), and Heeba Hartit (Comparative Literature).
Thursday, May 5, 2022 | 1:00 – 2:00pm | Diversity Statement Clinic 
Work directly with Graduate Writing Center Consultants to have your diversity statement reviewed and make yourself a compelling job candidate. 
Note: If you sign up for and then miss the clinic without canceling it by 9am on Wednesday, May 4, 2022, it will count as a missed writing consultation in the Graduate Writing Center.
If you have any questions, email GradSuccess Director Hillary Jenks at hillary.jenks@ucr.edu.