Supporting Graduate Students' Academic and Professional Success
Teaching Careers Week is a week of events devoted to your future in a teaching-focused career. This spring these events will be offered virtually on Zoom. See below for the schedule and registration information.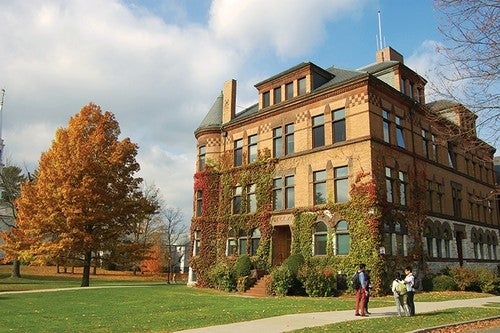 The recordings for GradSuccess Teaching Careers Week and Teaching Development Day are now available. Click on the links below to access the workshop and panel recordings. 
Monday, May 11, 2020  |  3 – 4pm  |  Diversity Statement Workshop
Faculty job postings increasingly ask for diversity statements that allow applicants to explain their distinct experiences and commitment. Discover the general principles and strategies for drafting an effective diversity statement, as well as how to tailor them to reflect differing contexts and criteria.
Tuesday, May 12, 2020  |  9:30 – 11am  |  Talking about Online Teaching in Job Documents & Interviews
Join CSU-Dominguez Hills Assistant Professor Annemarie Perez to learn about best practices for discussing and demonstrating your experience with online teaching in job application materials and in virtual and in-person hiring interviews.
Wednesday, May 13, 2020  |  10 – 11am  |  Diversity Statement Clinic
Work directly with Graduate Writing Center consultants to have your diversity statement reviewed and make yourself a compelling job candidate. Students who register for the clinic should e-mail their statement as a Word document to gsrc@ucr.edu and gradsuccess@ucr.edu by Tuesday, May 12th at 11am. Space is limited. 
Wednesday, May 13, 2020  |  3 – 4pm  |  Virtual Coffee Social with the Teaching Assistant Development Program Team
Bring your own coffee and join us on zoom for a virtual coffee hour to check in, share online teaching strategies, and come together as a graduate community. Participants will have an opportunity to win a $30 gift card. This session will be hosted by GradSuccess and the Teaching Assistant Development Program. 
Thursday, May 14, 2020  |  10:30am – 12pm  |  Getting Hired: CSUs and Community College Panel
Interested working at a California State University or Community College? Come hear panelists share their experiences and advice on creating competitive applications as well as their experience in their current positions.
Friday, May 15, 2020  |  9am – 3:50pm  |  Teaching Development Track Webinars
Are you interested in learning about student-centered pedagogy? This track will feature a series of workshops and presentations on different aspects of pedagogy, all with a focus on how to increase student learning in our classrooms. No teaching experience is assumed or required.
Please note that if you are attending the Teaching Development Track in order to apply for the University Teaching Certificate program, you must register for and attend all sessions.
Webinar Schedule
9 – 9:50am: Active Learning Techniques for the Science Classroom. Michelle Zill (Earth Sciences)
10 – 10:50am: Controversy and Debate: Where Do They Belong in the Classroom? Engin Mert Gokcek (History) and William Ota (EEOB)
11 – 11:50am: Know Your Audience: How to Promote Inclusivity in Diverse Classrooms. Danielle Garceau (Botany and Plant Sciences)
12 – 12:50pm: Using Technology to Promote Active Learning. Eric Johns (Musicology)
1 – 2pm: Lunch Break
2 – 2:50pm: Nuts and Bolts of TAing. Elena Kozlova (Neuroscience)
3 – 3:50pm: Teaching for Student Learning. Nicholas Jenkins (Political Science) and Michelangelo Landgrave (Political Science)
Registrations for Teaching Careers Week are now closed.